[Powerful SEO Series: Article 2] Keyword Research Tools & Tips
This is the second entry in our 8 Steps to Powerful Search Engine Optimization series. Check out Article 1 to learn about website audits!
You: Who needs keyword research, anyway?
Us: Everyone.
You: Everyone?
Us: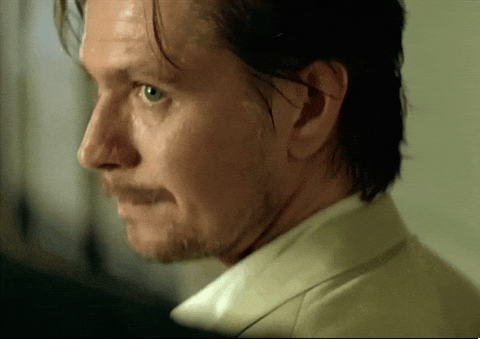 Woah … Sorry, about that. Not sure what happened there … Anyway … 
Yes, everyone should do keyword research before optimizing a website, writing new content, or anything related to digital marketing.
Sometimes companies pay for research tools, while others opt for free ones. Here are a few options you might want to consider.
Paid Keyword Research Tools
Marketing companies tend to use paid tools for their keyword research because they give a ton of information in a tidy package. One example of these is the SEMrush management platform.
If you've spent a lot of time researching SEO, you've probably heard of SEMrush by now. There's a good reason for that — their platform kicks ass. Especially the Keyword Magic Tool.
When you type in a keyword, you'll be given a large number of terms and phrases related to it. You'll also be given data for each keyword, including:
Monthly search volume

Keyword difficulty

Average cost-per-click (CPC)

And more
Here's an example of how a search would look if we used the keyword "keyword research":
As you can see, it's a powerful program. However, it's also expensive, so might not be the best option for a small business. Let's take a look at some of the free options available… 
Free Keyword Research Tools That Don't Suck
This isn't going to be a comprehensive list because we haven't tried all of them. BUT, we do use a couple of free keyword research tools that we believe hold their own against pricier choices.
Keywords Everywhere
We use this one to find additional keywords and long-tail keywords to add to our existing list. Keywords Everywhere is a Google Chrome extension and super simple to use.
All you have to do is type in a keyword, click search, and the results will appear on the right-hand side of the search results. The extension will provide you with the trend data for the keyword, along with a bunch of similar keywords that you might be interested in using.
Keyword Surfer
This is another Google Chrome extension that we use often. When you search for a keyword, Keyword Surfer provides monthly search volume, estimated CPC, and a list of keyword ideas related to your search.
Basically, this tool can give you all the information you need to properly optimize your website's meta titles, meta descriptions, headers, and on-page content. Here's an example when we searched for "keyword research tools":
Potential Shortcomings of Free Keyword Tools
Free technology usually has its quirks. For example, sometimes Google's shopping ads at the top of the search results will block the keyword boxes. It doesn't happen often, but even one research session can throw off a project.
Another inconvenience is that, while it's free to use the base functionality of these tools, there are elements of them that might require payments. It's not enough to hinder the experience, but definitely something to be aware of.
We Can Help You With Your Digital Marketing
CG Marketing Group is a talented team of creatives and strategists who can make your business awesome. We like to have fun, but we're very serious about digital marketing.
To sum us up in a single word — Scrappy. We're always eager to branch out and apply new tactics to create successful campaigns. Our crew works hard to bring value, get results, and keep our clients happy.